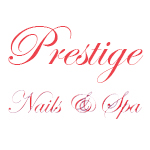 STORE HOURS:
Monday to Friday 9:30am – 7:00pm
Saturday 9:00am – 5:30pm, Sunday 11:00am – 4:00pm
Prestige Nails provides natural nail care and waxing service all within a relaxed and comfortable environment. Prestige Nails is dedicated to providing you with upscale experiences at affordable prices and value for your dollar. At Prestige Nails, our facilities are sanitary, cozy, warm and relaxing.
ADDITIONAL DETAILS:
(732) 246-7777 | Website | Driving Directions | Store Directory Map