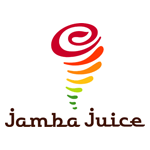 STORE HOURS:
Monday to Friday 7:30am – 10:00pm
Saturday 8:30am – 10:00pm, Sunday 8:30am – 9:00pm
An extraordinary health experience unlike any you've ever tasted! Jamba Juice serves up delicious, nutritious, energizing smoothies and juices. Each one is filled with refreshing fruit flavor and provides 3-6 servings of fruit to get you on your way to 5-a-day! Also, boosted with vitamins and minerals and always served in a fun and uplifting environment… you'll find we provide everything you need to live an active, healthy and happy life!
ADDITIONAL DETAILS:
(732) 227-0490 | Website | Driving Directions | Store Directory Map